TV Mounting FAQ
In this article, we're going to answer a lot of questions that we've been getting about TV Mounting.
Is it better to wall mount a TV or put it on a stand?
This is a great question we often get from people that have a place to put the TV on a stand. In most cases mounting a TV is going to give you better security for your TV. If the TV is sitting on its stand you always run the risk that pets, small children, etc are going to bump the TV with the risk of it falling to the floor. Mounting a TV secures the TV to the to the wall which in turn results in it not being able to just fall on the floor and get damaged.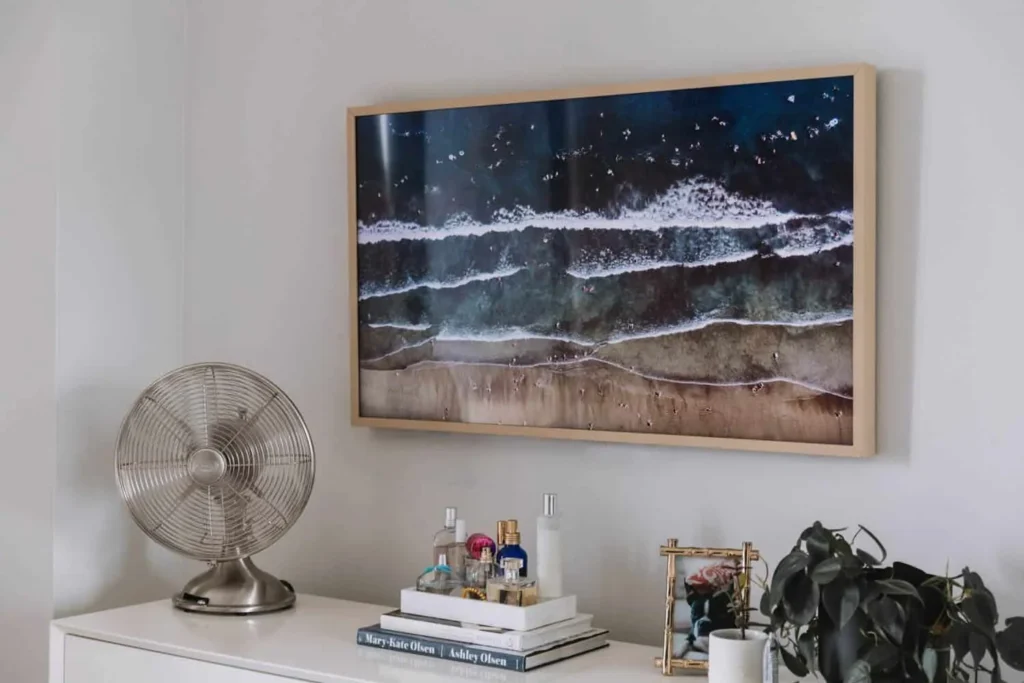 Is it worth it to pay someone to mount a TV?
This is a question we often get from people that try to save money. The answer to this depends on how comfortable you are yourself with DIY projects. If you're one of those people that always has a hammer, saw, tape measure, drill, etc in your hands, you can probably tackle mounting a TV yourself. This is assuming you have someone that can help you (as in providing extra muscle) if the TV you're mounting is larger than 43-50″. If you don't have someone (strong enough) to help you, or you're not comfortable with things like tape measures, drills, etc. we highly recommend you pay someone to mount your TV.
Can you mount a TV without studs?
Yes, it is possible to mount a TV without studs, but we recommend leaving this to the professionals as specialty fasteners and tools are required. There are also limitations on where you can mount a TV without studs. You should NEVER mount a full motion mount or pull-down mount without securing these mounts in studs. Not securing these types of mounts in studs is a recipe for disaster and will result in your TV ending up damaged on the floor.
How much does it cost to mount a TV?
The price of mounting a TV varies. Some handymen charge less than $100. Most professionals who are insured and know what they're doing because they mount TVs almost every day typically charge between $150 and $400. This will be depending on the size/weight of the TV, the type of mount it gets mounted with, the type of wall surface, whether or not studs are present, etc. Our mounting services for a 55″ or smaller TV begin at $159 for regular drywall (mount not included) and can go as high as $599.
Ready to get your TV mounted?
If you've read this TV Mounting FAQ and decided that mounting your own TV is not something you're comfortable with, call our Sales team at 208-991-3502, or email them at [email protected]