Samsung The Wall
If you're looking for a truly immersive viewing experience, look no further than Samsung The Wall. This groundbreaking display offers a stunning visual experience that will transport you to a new world of entertainment.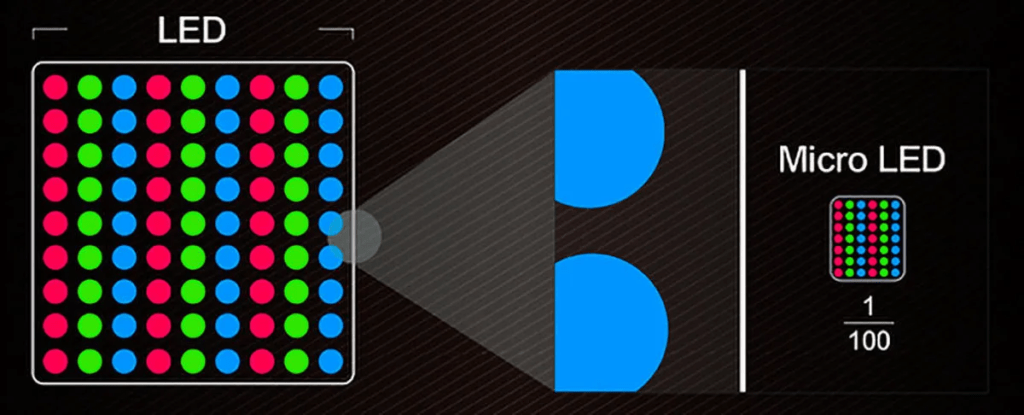 MicroLED
The Wall uses MicroLED technology to create an incredible display. The technology uses tiny LED lights to create images, resulting in a brighter and more vivid picture than traditional LCD and OLED displays. The Wall also boasts an incredible 8K resolution, meaning that you'll be able to see every detail in crystal-clear clarity.
Size
But it's not just the technology that sets The Wall apart – it's also the size. The Wall can be customized to fit your space, with options ranging from 73 inches to a massive 292 inches. That's right, 292 inches! With a display that large, you'll feel like you're in the middle of the action.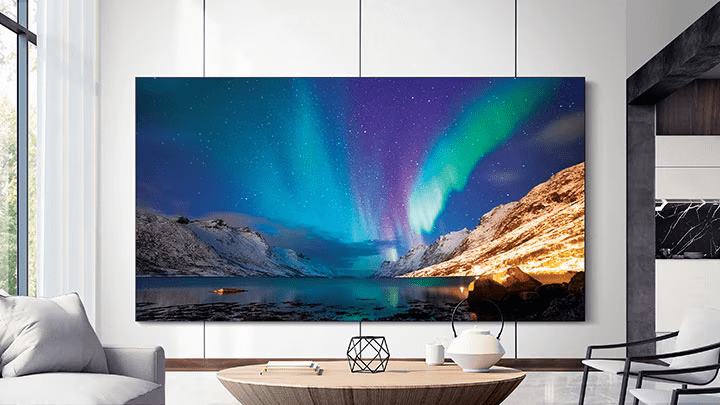 The Wall is also designed to be easy to install and use. With a slim and lightweight design, it can be mounted on a wall like a traditional TV. And with Samsung's intuitive Smart Hub, you'll be able to access your favorite streaming services, apps, and games with ease.
Seamlessly Blend into Your Home decor.
One of the most impressive features of The Wall is its ability to blend seamlessly into your home decor. When not in use, The Wall can display artwork or photos, making it a beautiful addition to any living space. And when you're ready to watch your favorite movie or TV show, The Wall will transform into a stunning display that will transport you to a new world of entertainment.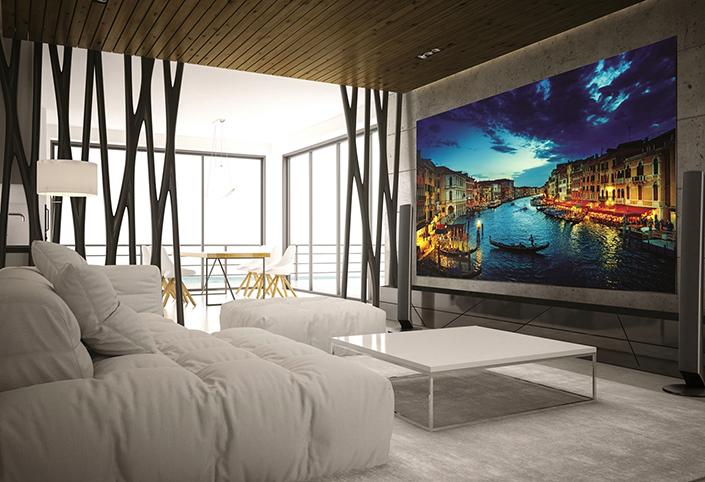 But what about the price? While The Wall is certainly a premium product, Samsung has designed it to be accessible to a wide range of consumers. Prices start at around $100,000 for a 110-inch display but keep in mind that the cost will vary depending on the size and features you choose.
Summary
In summary, Samsung The Wall offers a revolutionary viewing experience that will transform the way you watch TV. With MicroLED technology, an incredible 8K resolution, and a customizable size, The Wall is truly one-of-a-kind. And with its easy installation, intuitive Smart Hub, and beautiful design, The Wall is sure to be a stunning addition to any home. So why settle for a traditional TV when you can have The Wall? Upgrade your home entertainment system today and experience the future of television.