NEW!!! Sonos Era 100 & 300 Smart Speakers

Sonos Era 300
Feel sound all around. Spatial audio like only Sonos can do spatial audio.
Take the spatial audio experience above and beyond
Featuring six optimally positioned drivers all around the front, sides, and top to support Dolby Atmos Music, the breakthrough acoustic design projects sound from wall to wall and floor to ceiling, immersing you in every dimension of the song.  Listeners can access Dolby Atmos Music via Amazon Music Unlimited and soon Apple Music.
Surreal surround sound
Era 300 is Sonos' first speaker that delivers multi-channel surround sound when used as rears.  Movie fans can pair two speakers with Arc or Beam (Gen 2) to create a supercharged Dolby Atmos experience that draws them deeper into the action.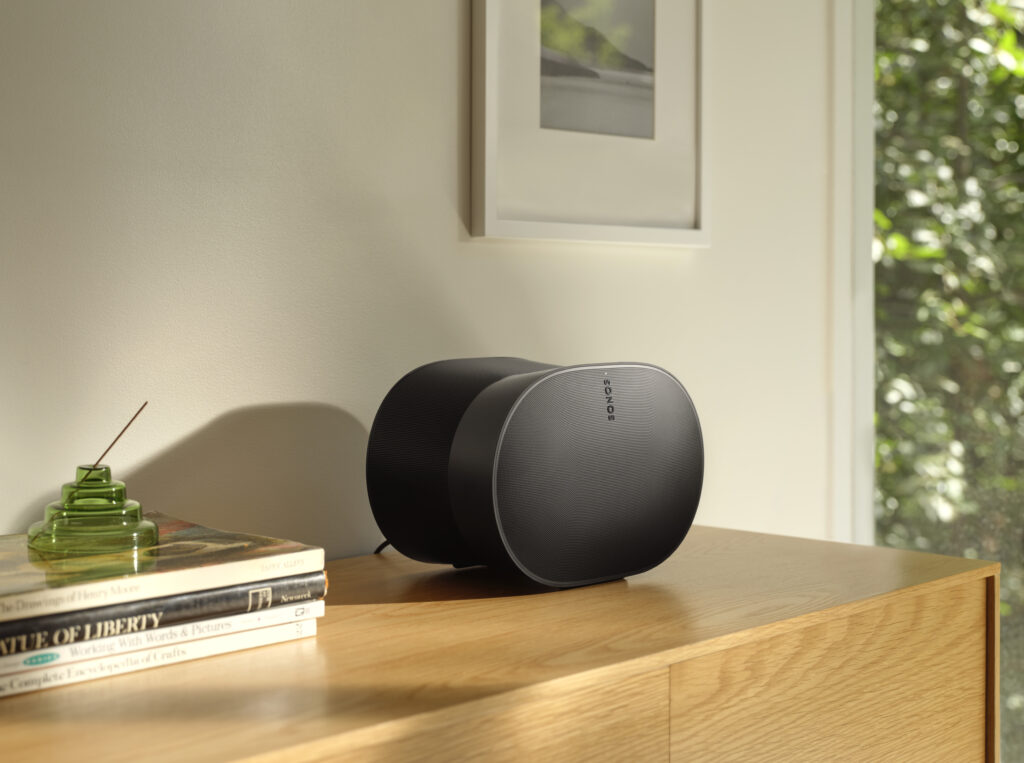 An acoustic and aesthetic masterpiece
The first-of-its-kind design exquisitely balances sonic performance and visual appeal, precisely angling each driver while looking worthy of display.
MSRP: $449
Sonos Era 100
An icon, remastered.  Next-gen acoustics.  New look.
Now in stereo
Two angled tweeters send crisp high frequencies left and right for a rich stereo experience, while a larger midwoofer creates stunning bass that's unexpected from a single compact speaker.

Small but mighty
Packed full of audio and tech enhancements, Era 100's slim, modern design makes it a chic accent piece for any bookshelf, kitchen counter, desk or nightstand.
Customize a system
Level-up movie night by adding two Era 100 speakers as rears with a soundbar to create a surround sound system, or simply pair two together for room-filling stereo sound.
MSRP: $249
Both Sonos Era 100 and Sonos Era 300
Bold, new UI
Era 100 and Era 300 feature an intuitive new user interface, including a new capacitive volume slider for simple control that complements quick and private control of music with Sonos Voice Control, the Sonos app, Apple AirPlay 2 and Bluetooth®.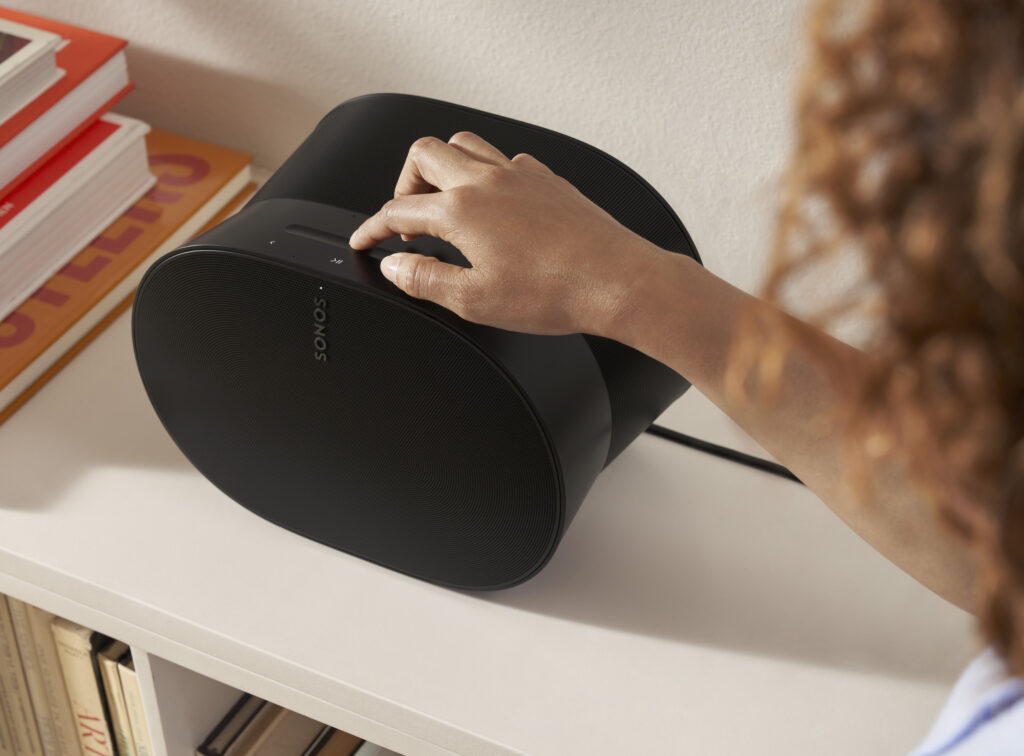 Upgraded connectivity
Stream all the audio using WiFi or Bluetooth, and directly connect other audio devices such as a turntable using an auxiliary cable and the Sonos Line-in Adapter.
Expanding Trueplay to more listeners
Using the microphone array in Era 100 and Era 300, Trueplay optimizes the sound for the unique acoustics of a space with just a tap in the Sonos app.  Available to both Android and iOS users.
Availability
The new Sonos Era 100 and Era 300 are now available for pre-order. Pre-orders are expected to be shipped the first week of April 2023.